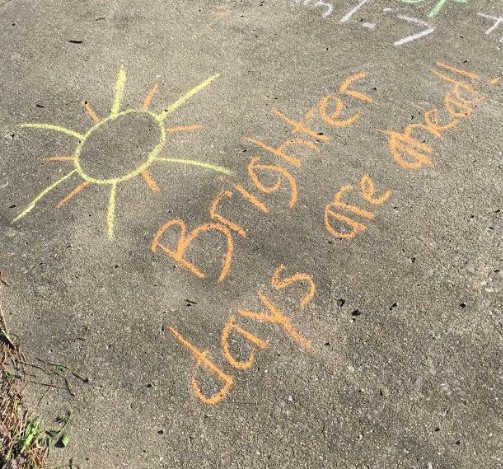 Wow, what a weird weekend.  The mornings were damp and drizzly but the afternoons cleared up and the sun came out and everything dried up quickly.  So we took the opportunity to get ahead in yard work – especially since it is going to rain A LOT the next two days.  Everything is trimmed down so it won't be out of control when it finally dries out again.
I'm so thankful for technology during this time and my church.  Service is live-streamed every Sunday morning.  And the student ministry is live-streaming Sunday morning student Bible study and Wednesday night services.  My small Bible study group is even utilizing technology to still have a weekly lesson.  I hope you are taking advantage of online services.  And if you don't know of a place to do so, you can start here.
So this weekend was work, worship and chalk your walk!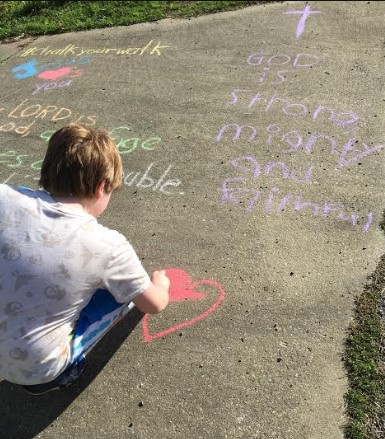 If you haven't seen on social media, #chalkyourwalk is an idea to fill the sidewalks with positive messages, fun doodles and bright colors to spread a little joy during quarantine.  People are out taking walks more and they will see these messages.
We did ours this afternoon but it's supposed to start raining in the morning.  It'll be at least Wednesday before it stops and dries out.  So we'll get back out there and do it again!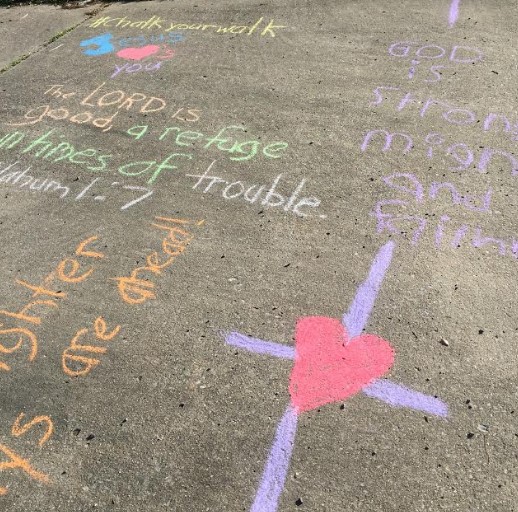 So go #chalkyourwalk this week!